Get started with a free trial:
Or Call Now For a Free Consultation! 952-220-7708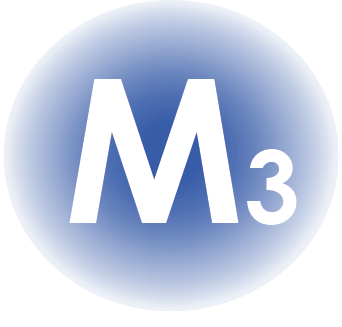 Implementation
M3 is here to guide you through the implementation or start-up phase of your journey into the world of Zoho. We provide on-site integration from your existing CRM or Quickbooks software or help you start from scratch.
Development
We understand all businesses are unique and require customized services. Our team will work directly with you to develope the programs/customizations your business requires.
Support
The world of technology is always changing. We do not expect you to keep up with all the change. Let us help you stay on track with on-going support for your Zoho services.
Training
Your business is always moving and time to train yourself on new technology is limited. M3 will provide effecient onsite training services to ensure your team has a smooth transition to using Zoho services.
Increase your teams productivity
Your sales team can spend more time generating leads and creating value with automating and streamlining your business with Zoho CRM.
Customize Zoho CRM for your Needs
Zoho CRM is extremely flexible and can be easily tailored to fit your business processes. From creating custom fields to custom blueprints, Zoho can adapt to any business needs!
CRM has gone MOBILE!
The world has become increasingly more mobile. Take advantage of our mobile world and utilize Zoho to provide CRM apps in the field. You can call, e-mail, invoice, and much more directly from your mobile device.
Zoho Books allows for any type of organization to manage their quoting, sales ordering process, invoicing, expense management and reporting all in one place.
The Zoho Books app allows each user to bring their system with them on their phone! Partner Zoho Books with Zoho CRM and you have a single platform for managing your business!
Smart Accounting.
Zoho Books contains everything that a business owner needs to get paid faster, track expenses better, automate banking, and simplify the sales process!
Link with Zoho CRM.
With the linking of Zoho CRM and Zoho Books, your organization can create a single platform for storing all customer and financial data.
Mobile Accounting/Invoicing.
Zoho Books for your smart phone or tablet allows you to access any feature of the system on the go! The sleek app is extremely easy to use and allows you to run your business from anywhere!
Zoho Recruit: An Overview Video
Zoho Recruit is a revolutionary applicant/client management system for recruiting and staffing firms. The system provides various client and applicant tracking abilities to help you manage your business.
Engage With Your Customers.
Zoho Campaigns is an extremely powerful e-mail and social media marketing tool that allows you to achieve your marketing objectives. It gives your organization the power to send targeted e-mail campaigns and track the results. With hundreds of pre-designed templates to choose from, Zoho Campaigns promotes a user-friendly experience. Use Zoho Campaigns to automate your e-mail and social media marketing using custom workflows and autoresponders.
With any social media or e-mail campaign, you want to be able to track the results to measure how well your desired objectives were met. Zoho Campaigns has an excellent reporting module that allows you to track clicks, bounces, opens, and where the users clicked within your campaign. This will allow your organization to know the performance of your e-mail and social media campaigns as well as understand your audience better.
Campaign Tracking and Reporting.
Is your current CRM system different from the system that you use for e-mail or social media campaigns? If so, you probably experience unnecessary hassle transporting contacts or leads between the two systems. With Zoho Campaigns fully integrated with Zoho CRM, your information is automatically updated between the two systems allowing for increased automation of your lead and sales process.
Integration with Zoho CRM.